Chairman & CEO
Alan is the founder of British Marine and Britmar Group, which he established in 1999.
With over 35 years of experience in commodities and shipping, he had previously been the Group Managing Director and partner in Trans-world Metals Ltd, a company controlled by the Reuben Brothers, which had significant interests in aluminum, steel, Ferro-alloys, fertilizer production, manufacturing and trade.
Director
Joseph is a qualified chartered accountant with PricewaterhouseCoopers, in which capacity he provided advisory services to a number of large energy and commodity companies. He also has an MSc in Energy, Trade and Finance from Cass Business School.
Joseph joined British Marine in 2014 and has been involved in a number of projects ranging from shipping investment to coal, power, iron ore and bauxite projects, with a focus on structured finance and trading.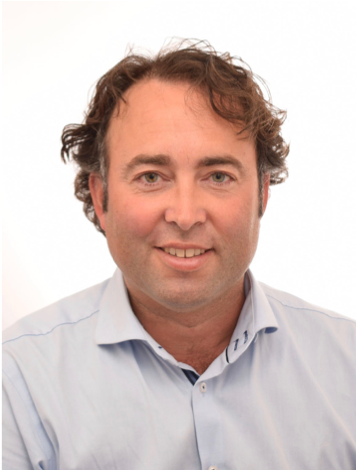 Investment Director (Asia & Australia)
Simon is qualified chartered accountant who has lived and worked in Asia for the last 16 years.
Based in Singapore, Simon joined the Group in 2009 and heads the Asian office. He is responsible for the origination, execution and day to day oversight of the Group's investments in Asia and Australasia which primarily covers freight, iron ore, bauxite, coal and power generation.
CEO, Nathan River Resources
Stefan has 20 years' mining industry experience, initially in operations as a geologist and mine planning engineer at BHP Billiton and Gold Fields, before transitioning into corporate advisory as a mining specialist financial advisor for PwC and RFC Ambrian and more recently as the Managing Director of the ASX listed company Great Boulder Resources. At Great Boulder Stefan completed a successful IPO and further capital raises.
Commodity and Freight Trading
Consultant
Matthew is an experienced senior manager and trader with over twenty-three years experience globally across energy, dry bulk commodities (grains, iron ore and coal) and freight. He has worked for two significant international trading houses and two international oil trading companies, involved in a number of mining and shipping projects focusing on exporting products to market.
President (Trading)
Parikshit is a Master Mariner with over 25 years of experience in shipping. He served at sea for 10 years on a large variety of types and sizes of ships.
He has been with the Group since 2005 and has set up the Asia pacific freight trading desk of British Marine. He's also actively involved in building the groups commodity trading desk.
Commercial and Technical Ship Management
(RB British Marine)
COO (Shipping)
Captain Bahl is a Master Mariner with over 40 years experience in shipping. He served at sea for 16 years on a large variety of types and sizes of ships, thereafter onshore as a Marine Superintendent, General Manager and Fleet Manager
In 2004, he set up the Indian office of British Marine, which he has helped build into a renowned management platform. He has a vast array of practical experience covering nearly all aspects of international shipping
Commercial Operations Manager
Capt. Sood is a Master Mariner with over 20 years of experience in the shipping industry. He joined British Marine in 2008 as a sailing Master and shifted ashore in 2014 and has since been handling the operations department of the company.
He has extensive experience on wide array of cargo vessels which includes tankers, bulk carriers, self- unloaders and DP offshore vessels.
Senior Techncial Superindendent
Mr. Matharoo is a Marine Engineer with over 40 years of experience in shipping, 30 of which were spent at sea as Chief Engineer. He has been with British Marine since 2004, acting as Technical Superintendent since 2008. He experience covers technical operations, ship repairs and the troubleshooting of Main Engines, Aux. Boilers, Air Compressors, pumps, MARPOL equipment, Electro-hydraulic deck cranes & deck machinery, among others.
Mr Matharoo graduated in Mechanical Engineering from the University of Bombay in 1976.
Senior Chartering Manager
Huong has been a chartering manager with the Group since 2010, where she deals with both physical and forward freight agreements (FFA's). Her shipping experience spans 20 years, including 5 years in Louis Dreyfus where she managed the Atlantic grain book for Supramaxes and Panamaxes, 3 years at Howe Robinson on the Panamax desk and 3 years at Trafigura, where she managed the company's global freight trading book.
Huong graduated from Smith College with a double degree in Economics and Computer Science
Chairman (Non-Executive), Britmar Resources Pte Ltd